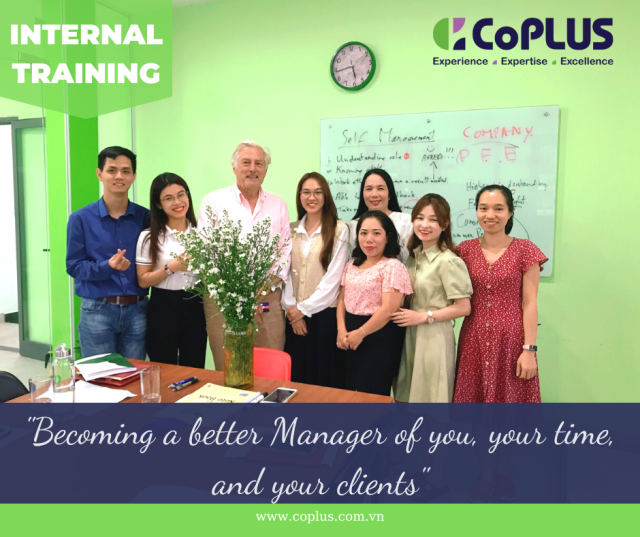 On 08/02/2023 the training program "Managing yourself – time – customers" with the theme "Becoming a better Manager of you, your time, and your clients" is directly being taught by Mr. John Richard Tapper, former Chairman & Co-founder of CoPLUS Investment and Consulting Joint Stock Company (CoPLUS).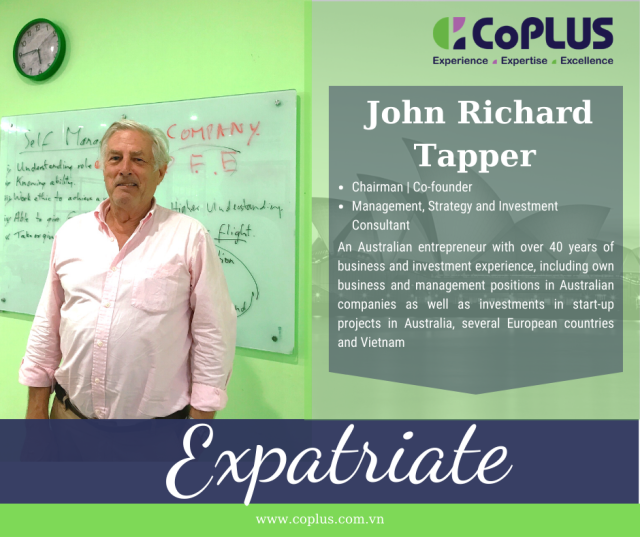 The training program consists of 06 sessions, taking place every Wednesday to improve management skills; foster knowledge; create the cohesion of CoPLUS officers and employees.  
Ms. Nguyen Thi An Nhan – CEO of CoPLUS said: "In 2023, one of CoPLUS's target is improving working efficiency; we understood the development of CoPLUS is associated with the personal development of each member. In the near future, CoPLUS will continue to implement many activities and training programs to improve professional skills; the consciousness & love for all CoPLUS members".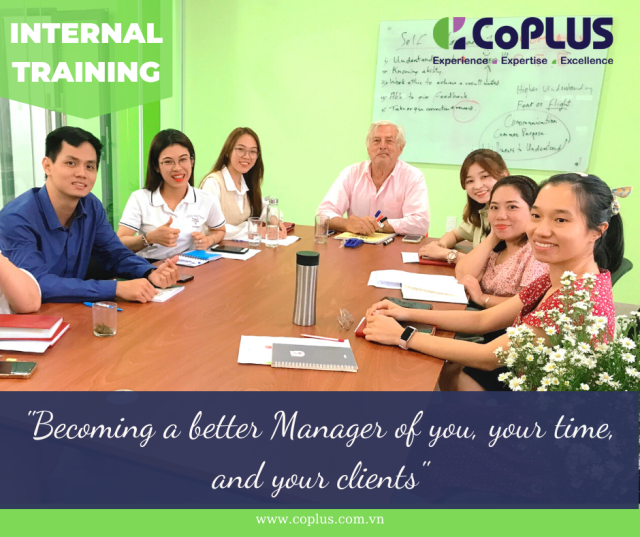 Participating in the training program, Ms. Nguyen Hoai Anh Thy – Head of Accounting Department shared: "In the first session, Thy learned the similarities and differences between the Company and her family. Understanding the business environment also requires love but no coaxing, forcing yourself to try and try to improve yourself to achieve your goals". 
"The training program "SELF-MANAGEMENT – TIME – CUSTOMER" takes place every Wednesday (08/02/2023 – 15/03/2023) at 2nd Floor – CoPLUS".