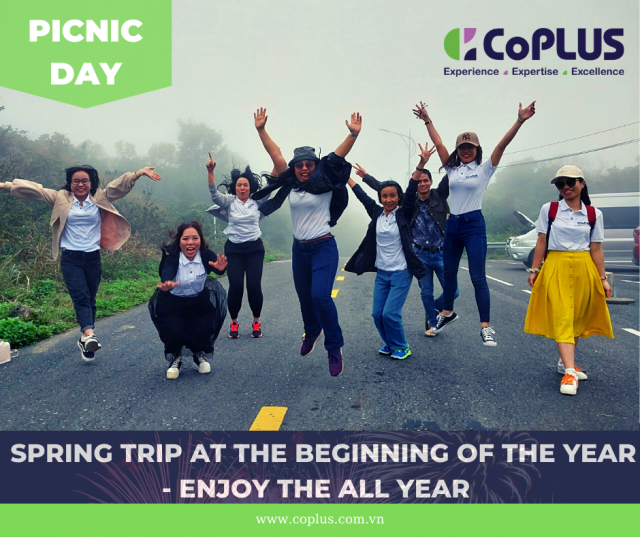 Spring travel at the beginning of the year is a meaningful cultural feature of the Vietnamese people in general and the CoPLUS family in particular.  
In 2023, CoPLUS organized a fun-filled spring trip at the "City worth living" _ Da Nang with many engaging and interesting programs.  
This is a meaningful activity that not only shows the spirit of internal solidarity and the attention of the Board of Directors to employees, but also an opportunity for connection-understanding-sharing. At the same time, creating an environment for people to explore the "familiar but strange" land, containing many cultural and historical meanings, raising the spirit of "stimulating domestic tourism".  
The spring trip is full of laughter and excitement, and the beginning of 2023 promises to be full of success. 
"Keeping the tradition of "Spring travel at the beginning of the year" as a cultural feature of CoPLUS".