Mr. DEDEK .V (Czech Republic) came to CoPLUS at the end of July 2021, with the desire to be consulted and carried out procedures for applying for his work permit in Vietnam as an English teacher.
1. There's a knot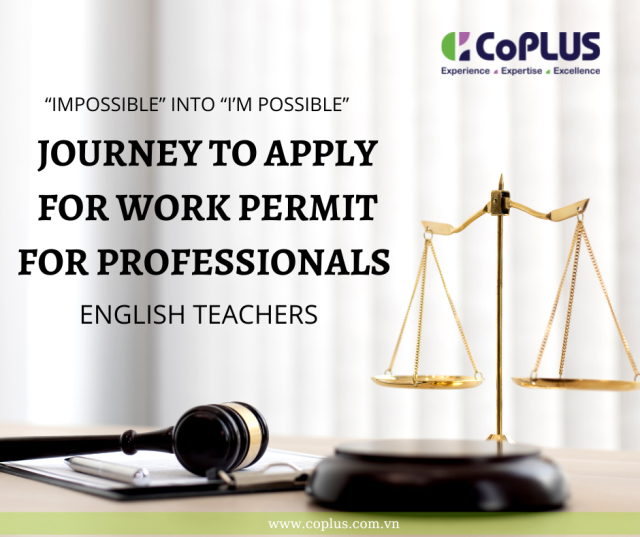 Mr. DEDEK .V had been contracted as an English teacher at an education center in Hue. The center had not acquired a work permit for him for months because it did not understand the regulations on conditions for applying work permit for foreign workers, the regulations of the country of the employee's nationality (Czech Republic), the legalization certificates and records to be used in Vietnam. In the situation of rushing time, with only one month left until the visa expired, he had planned to be ready to return home.
Mr. KAYETAN JAN. B, a Dutch, came to Vietnam as a tourist, then got stuck in Vietnam because of Covid. To secure his living, he worked at an English center in Da Nang. Similar to DEDEK .V' case, KAYETAN could not extend his visa. He was facing the risk of having to return home.
2. Untangle the knot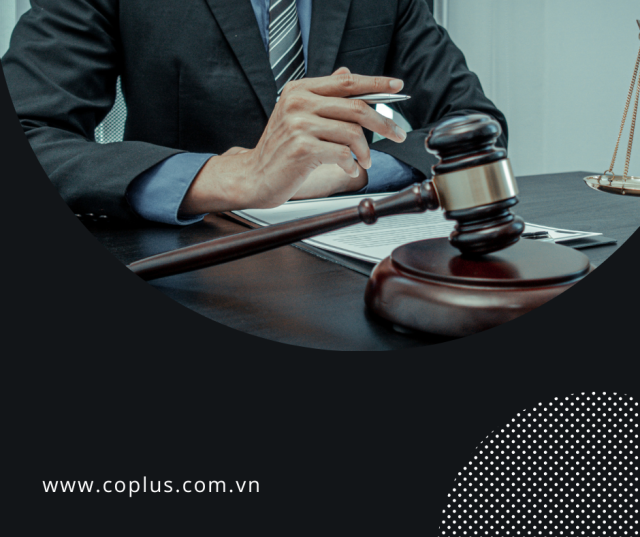 Mr. DEDEK .V found CoPLUS' work permit service information. Within a month, CoPLUS had consulted and carried out the procedures for applying for his work permit so that he could continue working in Vietnam.
Ms. Dang Thi Huong Thao (Head of Corporate Services & Compliance) said: "Customers who came to CoPLUS, all of them have common denominators: soon expired visa, limited remaining time and they cannot determine which documents are needed". With many years of experience, handling many similar cases within a short time of 1-1,5 months CoPLUS has untangled the knots and released clients from the risks they are facing.
By comprehensively studying and updating Laws, Decrees and Circulars, for example: Labor Code 2019, Decree 152/2020/ND-CP dated December 30, 2020, Circular 21/2018-TT-BGDDT, Circular 01/2014/TT-BGDDT; Mr. DEDEK .V, KAYETAN JAN. B and many other clients were consulted by us to obtain the best solutions for their work permit application.
3. Conditions for applying for a work permit for experts – foreign language teachers
Conditions for foreigners to work as experts in Vietnam are clearly stated by Ms. Dang Thi Huong Thao (Head of Corporate Services & Compliance):
a) Having a university degree or higher or equivalent and having at least 3 years of working experience suitable to the position in which the foreign worker is expected to work in Vietnam;
b) Having at least 5 years of experience and having a practicing certificate suitable to the position in which the foreign worker is expected to work in Vietnam;
In addition, a foreign expert who working in Vietnam as a foreign language teacher, it is necessary to meet additional requirements as prescribed by the Law on Education, specifically as follows:
No.
Condition
Classification
1
The teacher is a native speaker
– Have a college degree or higher and

– Have an appropriate foreign language training certificate

2
Teachers are not native speakers (meet 1 of 3 conditions)
– Have a college degree in pedagogy or higher;

– Have a college degree in foreign languages ​​and above;

– Having an appropriate foreign language training certificate;

– Have a college degree or higher; and

– Having an appropriate foreign language training certificate; and

– Proficiency in foreign languages ​​at level 05 or higher according to Vietnam's foreign language training framework (for English, it is IELTS 6.5 or higher; TOEFL 577 or higher)