Consultant Nguyen Thi An Nhan and investor Le Trung Nam are experienced businesspeople. They are involved in a network that helps Finnish companies enter Vietnamese markets.
Two years ago, Nguyen Thi An Nhan co-founded the CoPLUS consultant company and co-working space in the city of Hue. Le Trung Nam works as an investment partner in the Saigon Value Invest Corporation in Ho Chi Minh City.
They are involved in a network of some 20 people, which was formed by the Vietnam Market Access and Partnership (VMAP) program. Although the program comes to an end in October, the expertise of the people does not disappear.
"Now Finnish companies have access to the resource. The network has expertise in business in Vietnam and experience in working with Finns. It's a unique opportunity for companies," says Christopher Palmberg, the program manager in Business Finland.
"Our intention is to make sure that this expertise and network will be available also in the future and welcome any feedback that companies may have as we move forward."
Recently, Palmberg started to coach the BEAM Business with Impact program, which is a joint initiative of Business Finland and Ministry for Foreign Affairs. The program aims to improve the growth opportunities of Finnish companies in emerging markets like those found in Vietnam. BEAM is one of the sponsors of the VMAP.
BUILDING TRUST TAKES TIME AND EFFORT
During the last year, Nhan has worked with several Finnish companies. For example, in the case of KWS Timber Tech, a wood thermal-modification tech company, Nhan helped to create a market survey and arranged a field trip throughout the country with prominent Vietnamese companies in the furniture manufacturing and wood processing industry.
"The next step is to acquire the official intent of those companies involved and engage the interest of all stakeholders to develop a joint project. One part of the project will run a pilot plant here in Vietnam", Nhan says.
Nhan appreciates the Finnish method of conducting long-term business with transparency. At the same time, she urges Finnish companies to increase their speed because the situation in Vietnam might develop and change rapidly. She also emphasizes the importance of building intimate relationships with Vietnamese companies.
"Companies should use time and effort in building relations. Finns respect private life, but in Vietnam, we mix it with work issues."
One of her observations is about the Finnish work-life balance, which she tries to put into practice in her own life as an entrepreneur.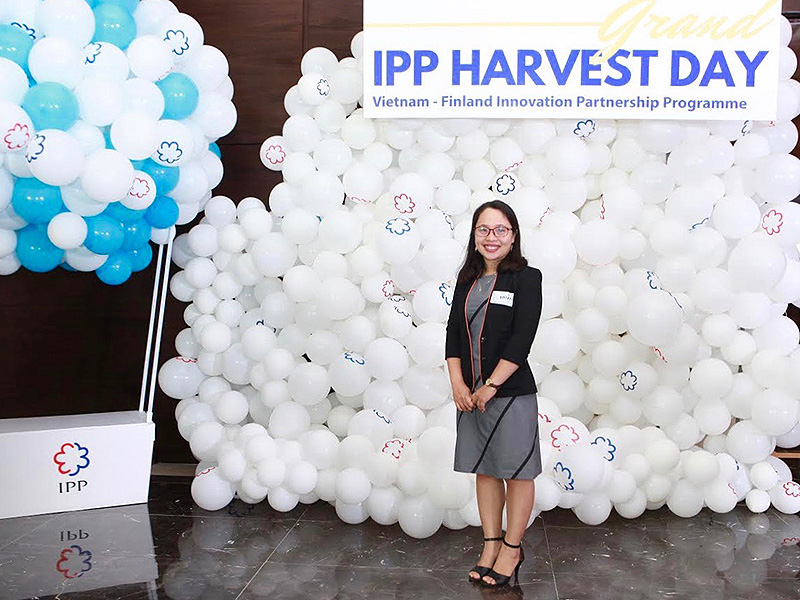 The specialties of Nguyen Thi An Nhan are law and finance. She wants to develop her know-how in international business and to continue the collaboration with Finnish companies. Photo: IPP
LOCAL KNOW-HOW HELPS TO AVOID THE PITFALLS
Nam has worked with transport service developer Kyyti Group. Kyyti is preparing to collaborate with nationwide transport company Mai Linh Group and taxi company Tien Sa, which operates in the city of Da Nang. There are plenty of other potential customers, too, since there are 100 taxi companies, ten of which are significant in size.
"Finnish companies should have enough information about potential customers because in every sector there are both companies with a sustainable business model and those that only look for quick money", says Nam, who emphasizes the importance of local knowledge.
He is impressed by the integrity of Finnish companies doing business.
"Finns want to collaborate sincerely; this benefits both parties in the end."
Nam reminds us that Vietnam, with a population of close to 100 million, is an excellent place to test and tailor products and services to fit the other Southeast Asian markets too.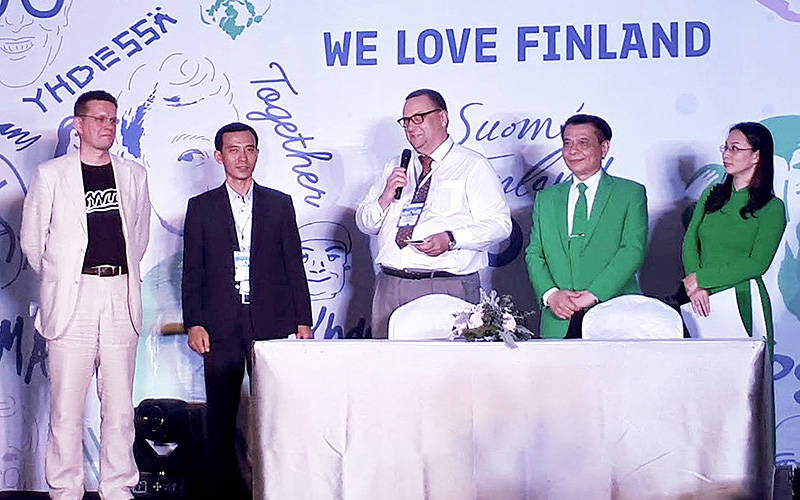 Le Trung Nam (second from the left) connected the Finnish Kyyti Group and the Vietnamese Mai Linh Group. The companies signed the MoU last October in Ho Chi Minh City. Photo: IPP
TACKLING THE DEVELOPMENT CHALLENGES WITH INNOVATION PARTNERSHIP
Partnership manager, Nguyen Thu Ha, works for the Innovation Partnership Program between Finland and Vietnam. The program started in 2014, and it supports the transition of the relationship between Finland and Vietnam from a development aid collaboration into a trade partnership.
Her role has been to connect the right expert with the right company.
"Every company has its own need. My job is to find the right type of know-how to fulfill the requirement."
In her opinion, the network is about genuine cooperation, benefiting the businesses, not just single assignments.
"This is a new and innovative way of developing business, which the other countries and their companies have not discovered yet."
Ha finds that there are many opportunities for Finnish companies in Vietnam:
"Vietnam does not want to rely on mass production based on cheap labor. Instead, we want to upgrade our position in the value chain. That's why there is a large demand for Finnish expertise in innovations and technologies."
Ha invites Finnish companies heading to the Vietnamese market to make use of the network.
"In this case, the Finnish company buys the service and pays directly to the expert."
Christopher Palmberg encourages Finnish companies to contact Business Finland.
"Business Finland and the BEAM program can help Finnish companies with funding, networking, and other services", Palmberg emphasizes.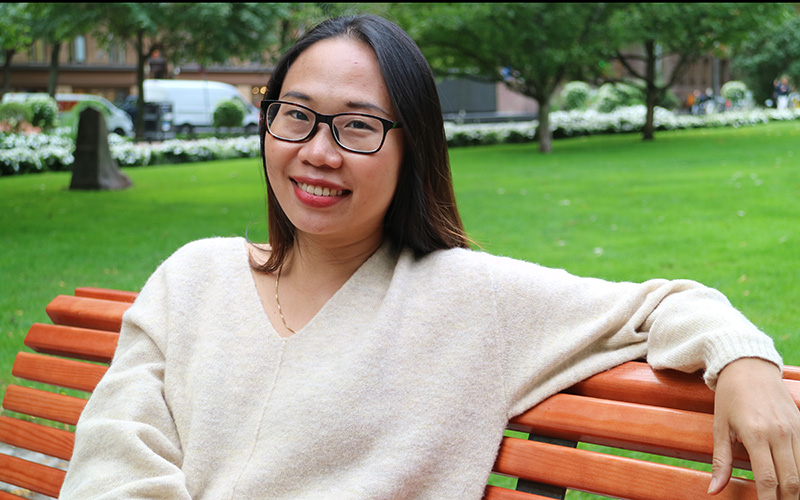 Nguyen Thu Ha visited Finland in August. She recommends that Finnish companies heading to Vietnamese markets take advantage of the network of business experts. Photo: Stoorisoppi
Text: Tanja Harjuniemi